The Wonderful Store of Oz
About the store.
The Online Store is Under Construction. I need some feedback from visitors like you as to what you'd like to see in the store. Items available will be t-shirts, sweatshirts, hoodies, mugs, posters, etc. I am taking requests for certain items & the images to be placed on them. I am also accepting original Oz Artwork submissions. For legal reasons I can not sell anything featuring images from the film. Feel free to e-mail me with an suggestions.
Oz by Wade Porcelain Figurines
Theese are great figurines very fine likeness to the book characters.Availible at www.kswader.com

L.Frank Baum's Oz books
All of L.Frank Baums Oz books are availible at www.bookofwonder.com prices range from to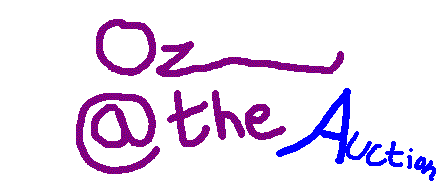 Oz @ the Auctions
There are many Oz items at many auction sites but my favorite place is eBay.com. There are all sorts of Oz items there. Wizard of Oz & Return to Oz & Much More items are availible.
Thanks For Shoping My Oz Store
Thanks for shopping my online shop I hope you found what you were looking for.